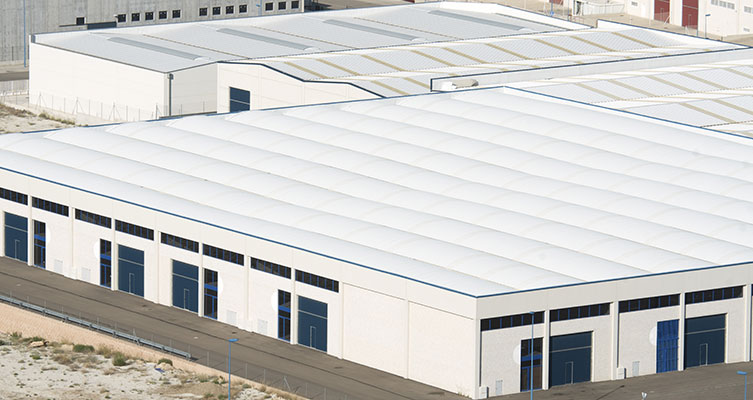 Palm Springs Industrial Roofing Experts
Palm Springs Roofing, Inc is your Palm Springs industrial roofing expert. With over 75 years of experience in the industrial roofing industry, we have the knowledge to build, maintain, and repair all styles of industrial roofing.
We have worked on warehouses, manufacturing facilities, research & development structures, fabrication shops, and many other industrial roofing structures.
Palm Springs Roofing, Inc. is experienced with the following industrial roofing systems:
TPO & PVC
Torch-down / modified bitumen roofing
Hot mop roofing / build-up roofing
Spray foam roofing
Metal roofing
Roofing restoration coating
Industrial Roofing Preventative Maintenance
Palm Springs Roofing, Inc. is committed to ensuring that your industrial roofing system receives its maximum life expectancy, thus increasing your roofing return-on-investment. Our roofing preventative maintenance program covers all problem areas of commercial and industrial roofing systems, including:
Roof Drains and Scuppers
Flashing and Counter-Flashing
Pitch Pans
Expansion Joints
Parapet Walls and Copings
Roof Coatings
Other potential problem areas such as bare spots, blisters, open laps, wrinkles, debris, roof mounted equipment, process chemicals, and more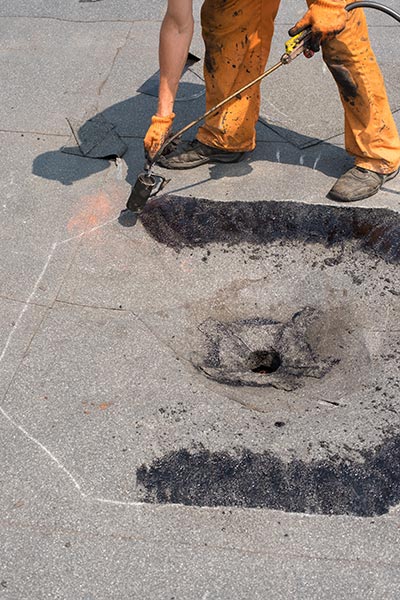 Save Energy & Money
With the hot southern California climate, keep your business cool while reducing heating and cooling costs. We can help you select the appropriate industrial roofing system to protect your structure, reduce energy consumption, and ultimately see a faster return-on-investment for your roof.
There are many industrial roofing system options to eliminate climate control loss, reflect the southern California sun, and protect your valuable assets.